Introducing Charlie and Isabelle
We first met Isabelle and her mom as they begun their search for all things wedding related at our local bridal show. Isabelle knew exactly what she wanted regarding her wedding and engagement photography. After an extensive conversation discussing her vision for the wedding, we agreed to set up a second meeting to include Charlie, her fiancée. Coffee and tea at Café Intermezzo is always a good choice on a cool afternoon. So after getting a cozy table off to the corner we had our first chance to meet Charlie. What a delight it was to spend some time with him; very relaxed and laid back. A perfect compliment to Isabelle's personality.  

Meetings like these are always essential to our storytelling style of photography. Getting to know our couple's back-story, how they met and what makes their relationship so unique really shapes the types of images we create down the road. So off we go.

Isabelle is originally from Quebec, Canada but moved to the United States with her family at the age of 12. After briefly "visiting" Denver, they settled in Seattle where she later earned her International Studies degree at the University of Washington. Shortly after, she decided to leave the Seattle rain for sunny San Francisco with her furry best friend. Little did she know, this is where her life would really begin when she met Charlie.

Charlie's story began in China where he is from and where he grew up. His parents decided to sacrifice their careers and everything they had to bring him to the United States. They wanted to give him the chance to fulfill the "American Dream". At age 11, they first settled in "Hotlanta" where he completed secondary education and received his degree from the Georgia Institute of Technology. After graduation, he had a few setbacks. So he decided to move the "Golden City" for a fresh start.

So, how did they actually meet?
Well, it's interesting to hear each one describe how this all came about.
Isabelle:
I had seen and talked to him before – casually. But I really saw him that day at the Venetian Expo. He looked good in his relaxed boot cut jeans and fitting white t-shirt – a welcome sight to the throng of solution architects, engineers and sales guys swarming the convention center floor. There ensued burgers, shakes, long walk and long talks. For me, it really was a combination of his raw confidence, his honesty, his unwavering loyalty, and the dimples when he smiled.
Charlie:
I had noticed her before. This young, beautiful, exotic and yet unassuming and down to earth woman with big eyes and luscious, thick brown hair. I was drawn to her mannerisms and way of speaking that was not quite American… but not quite European either. After spending some time to get to know her, I was amazed at how much we had in common, from our immigrant experiences growing up, to our sense of humor.
How did their relationship bloom?
Isabelle:
We got to know each other in the Golden City, through hikes on the cliffs by the sea and strolls and picnics in the wine country.
Charlie:
Our relationship blossomed in the city by the bay; our frequent trips hiking across the austere and majestic mountains by the pacific coast, the peaceful and often chilly Muir Woods (then again Izzie is always cold), and our relaxing drives through the wine country affirmed that our bond would be eternal. Through our times together, I also learned about her strong family values. Those same values led us and our little furry pup (not so little at 70lbs) to trek across the country and settle back in the peach state.
And then…?
Charlie:
For a frequent traveler with over three million miles, it seemed only appropriate that I make our engagement official at 39,000 feet.
Isabelle:
Yeah, it was a few months before we moved into our home on our way home from exploring the Christmas markets of Munich, in the middle of the Atlantic on a long flight, he asked me to marry him. It was probably the easiest question I ever had to answer.
The engagement session
They both knew they wanted to do something extra special for their engagement session. So they made arrangements at Lake Lanier to get access to PineIsle Pointe. This is one of the most popular wedding venues on the lake; but we had it all to ourselves! All week long we had torrential rains and the forecast was threatening more rain for the day of the session. However, miraculously the sun broke through and we had one of the most magnificent afternoons of the year.
Having a couple that loves the outdoors just lends to having a great photo shoot. The entire session was simply a delight to shoot. Running through the fields and jumping in the water for the sake of photography? No problem! Hey even their labradoodle Boomer got into the mix. Thanks Charlie and Isabelle for a super esession! We can't wait to share their wedding next!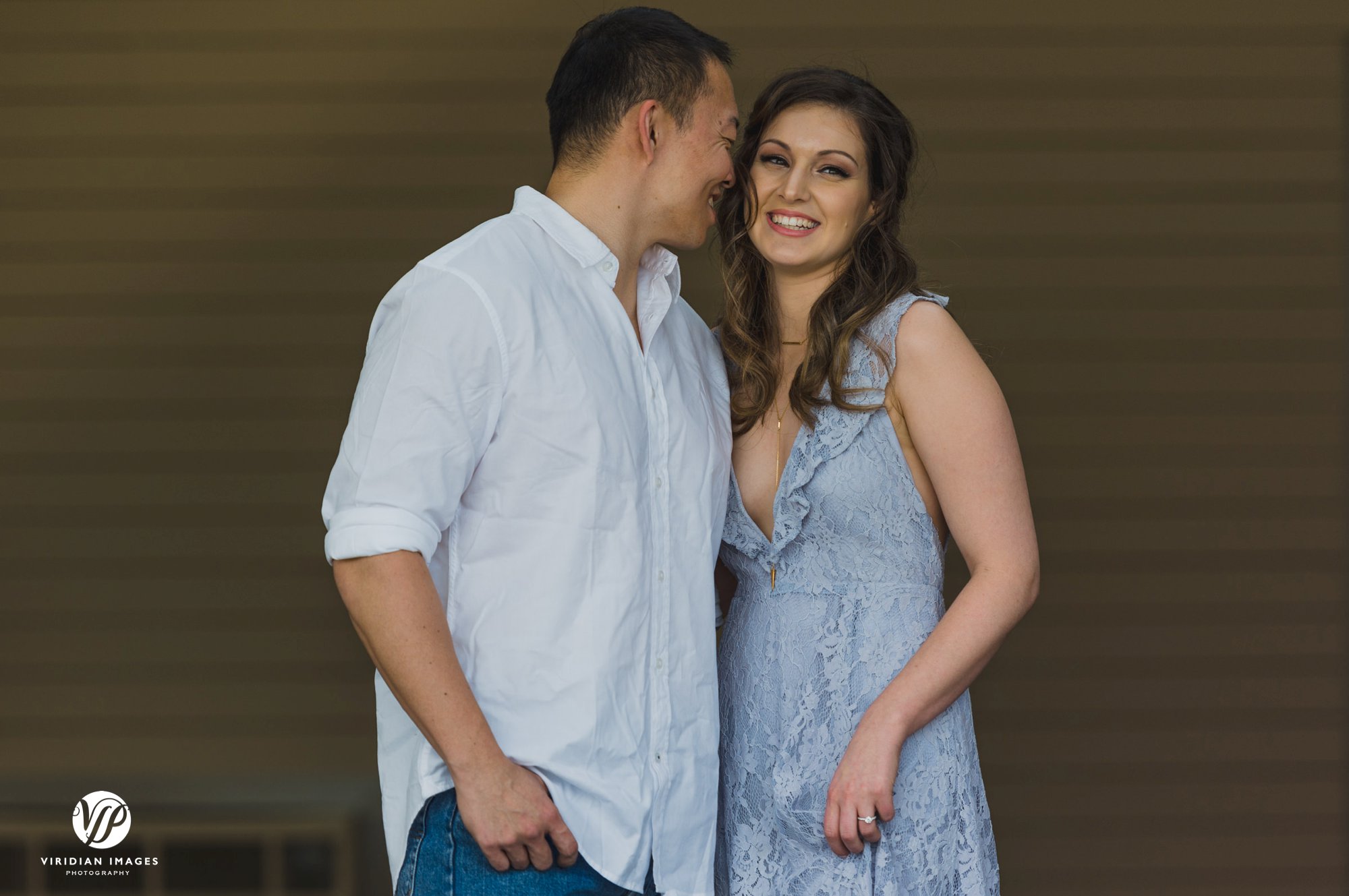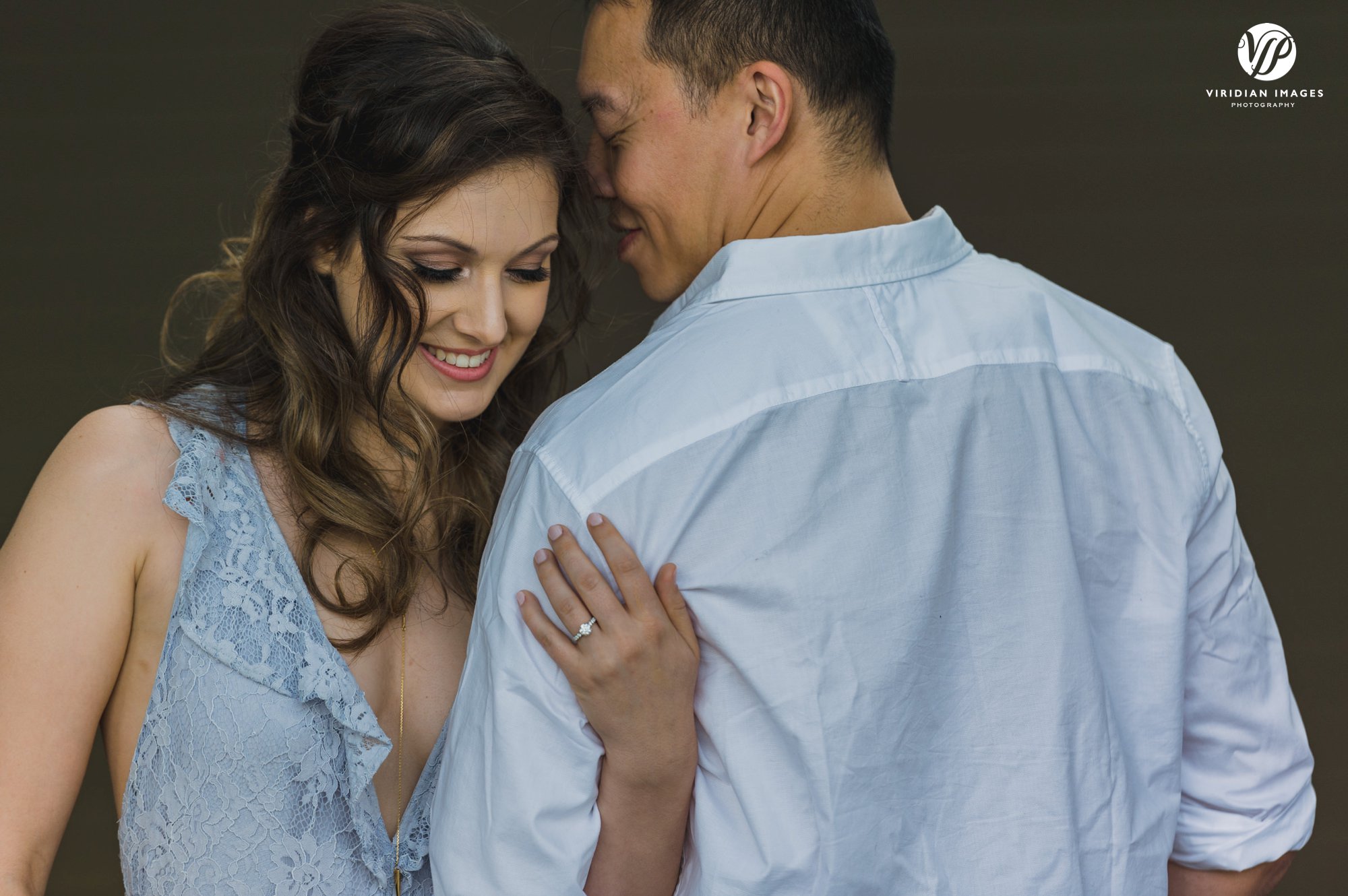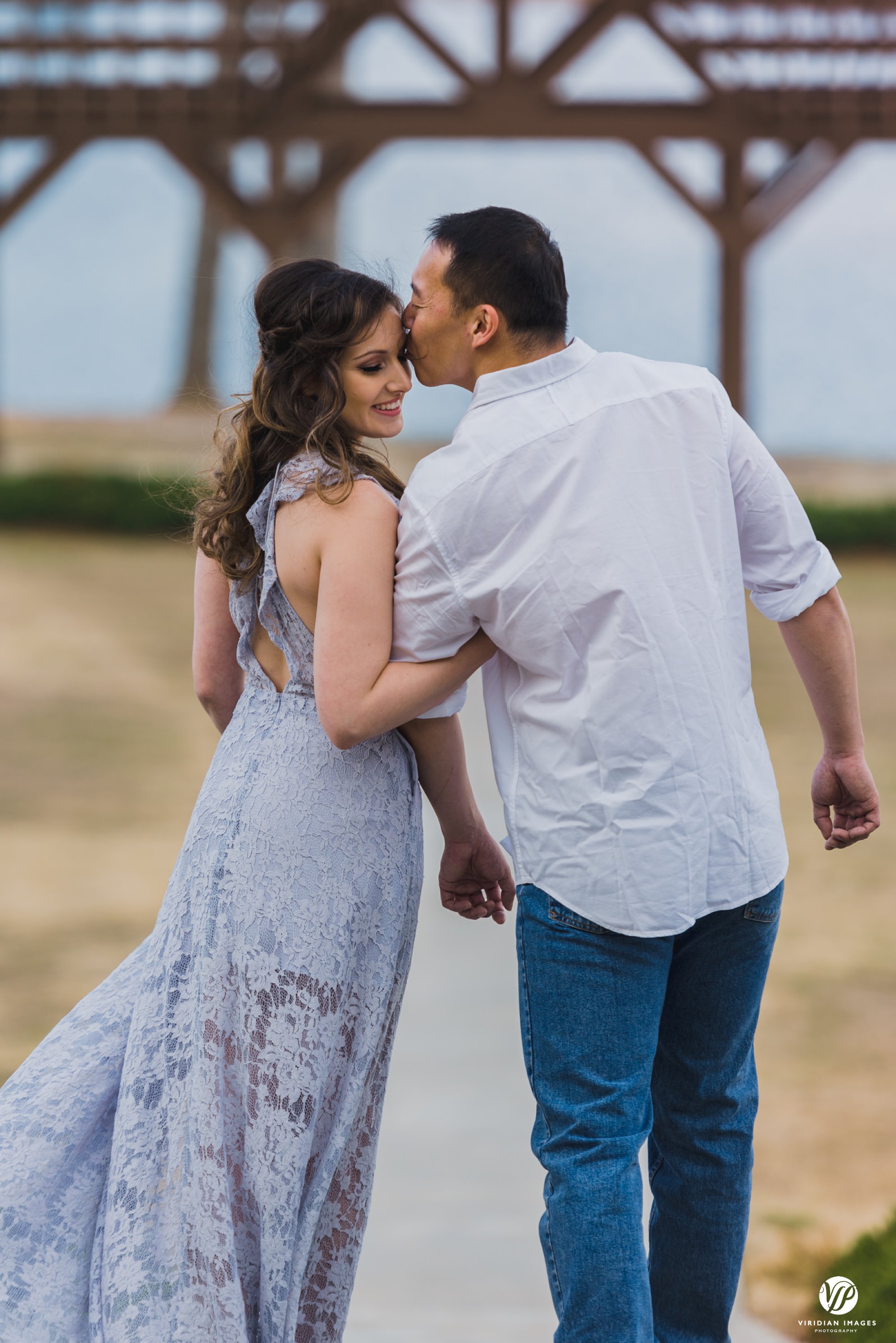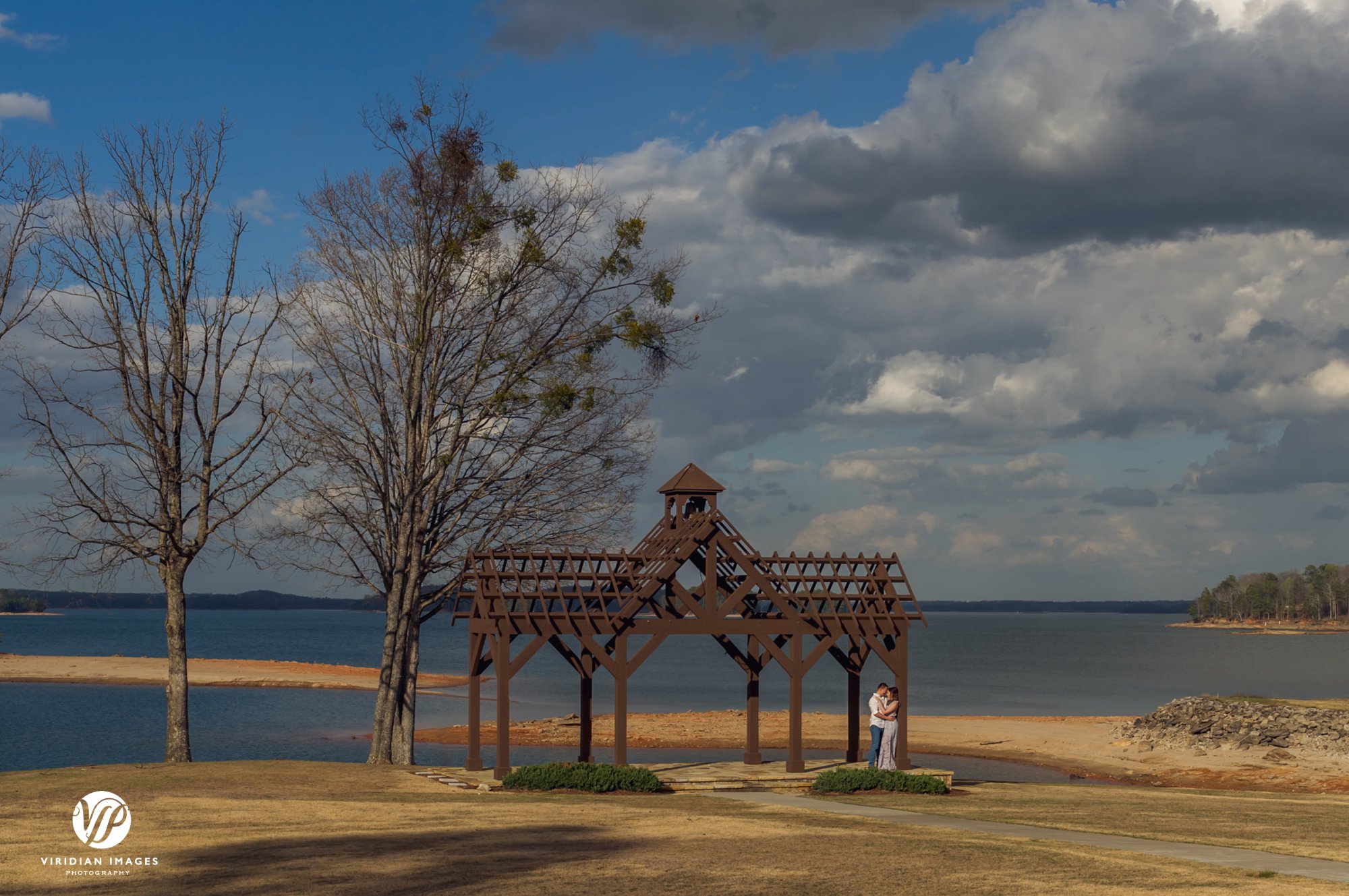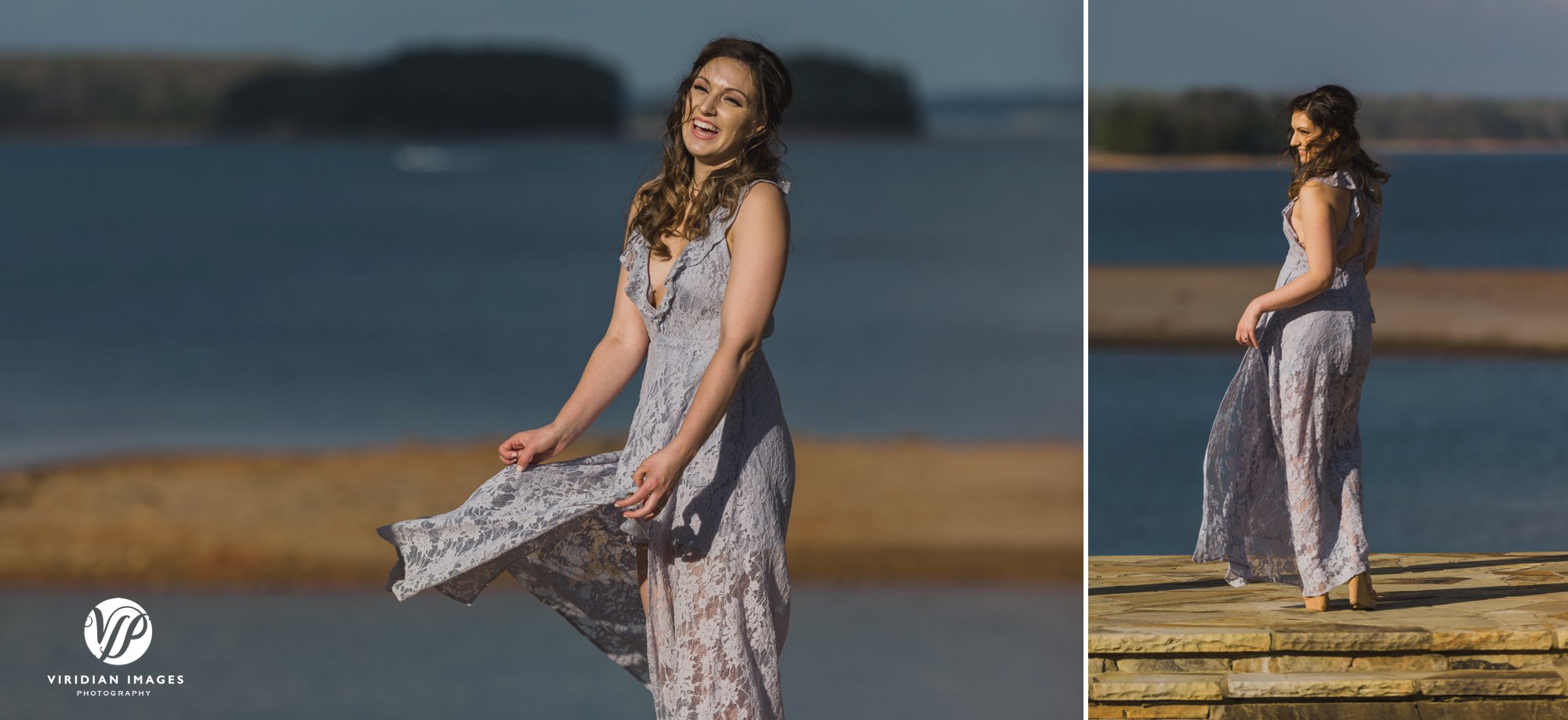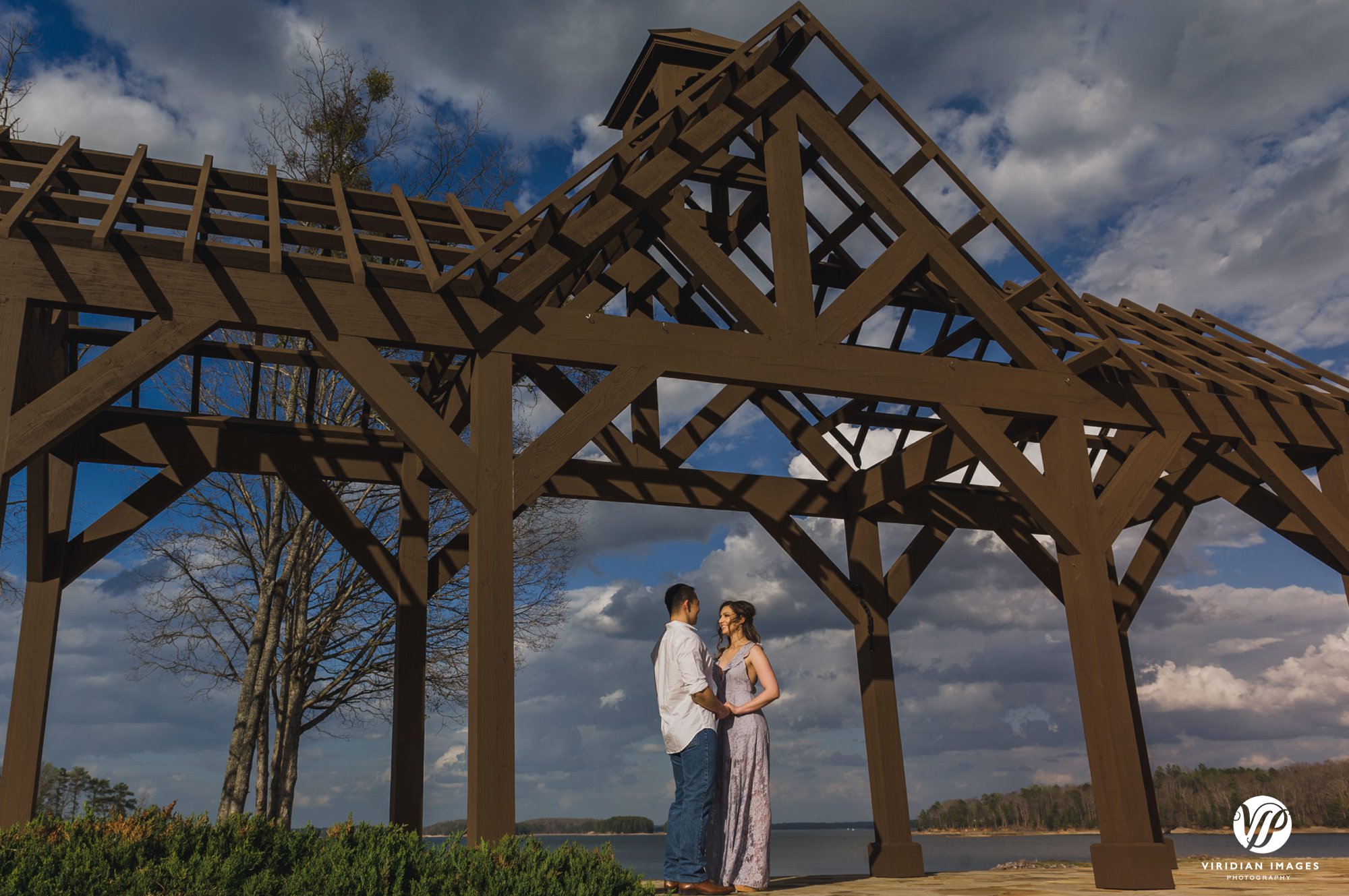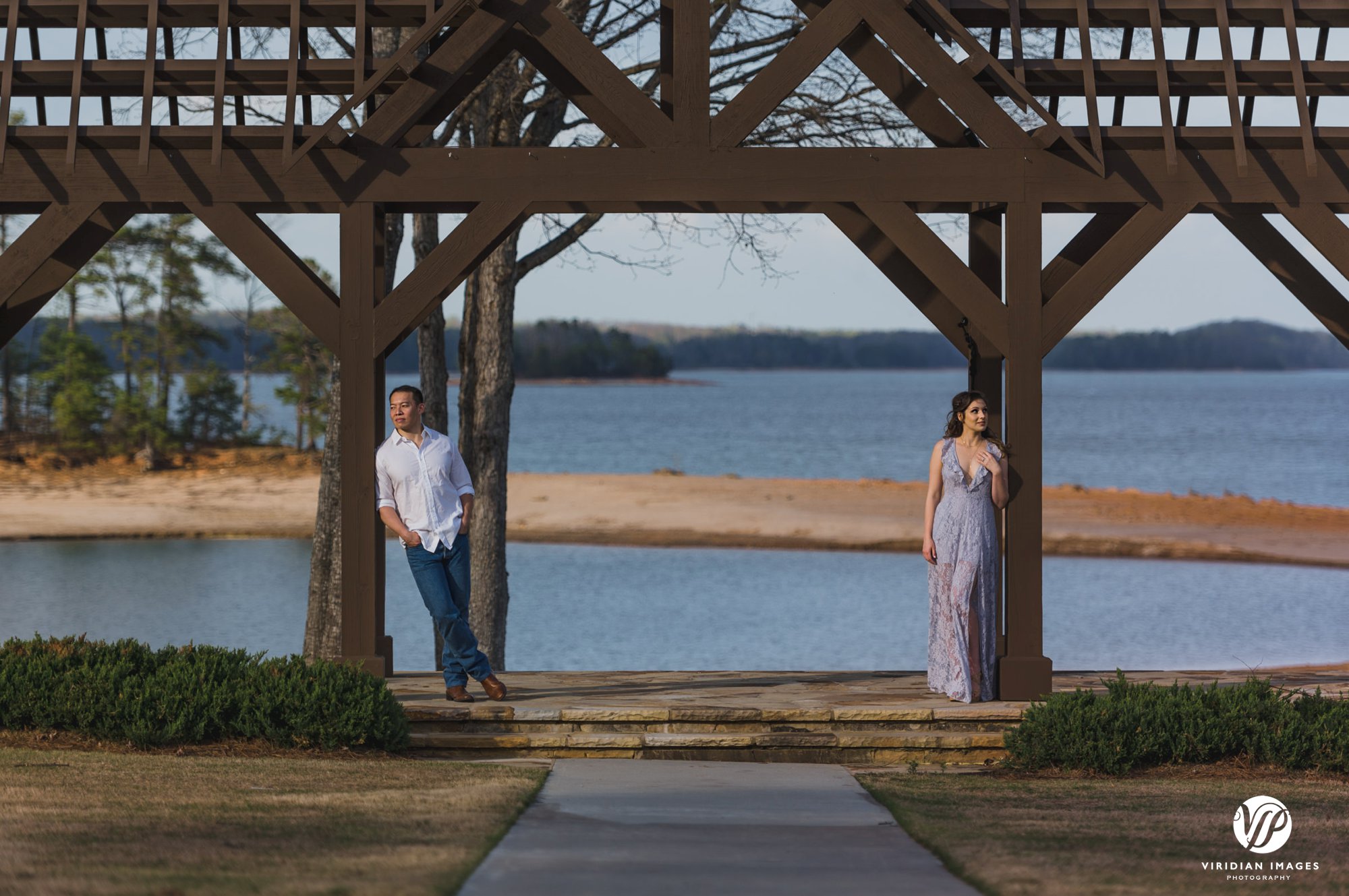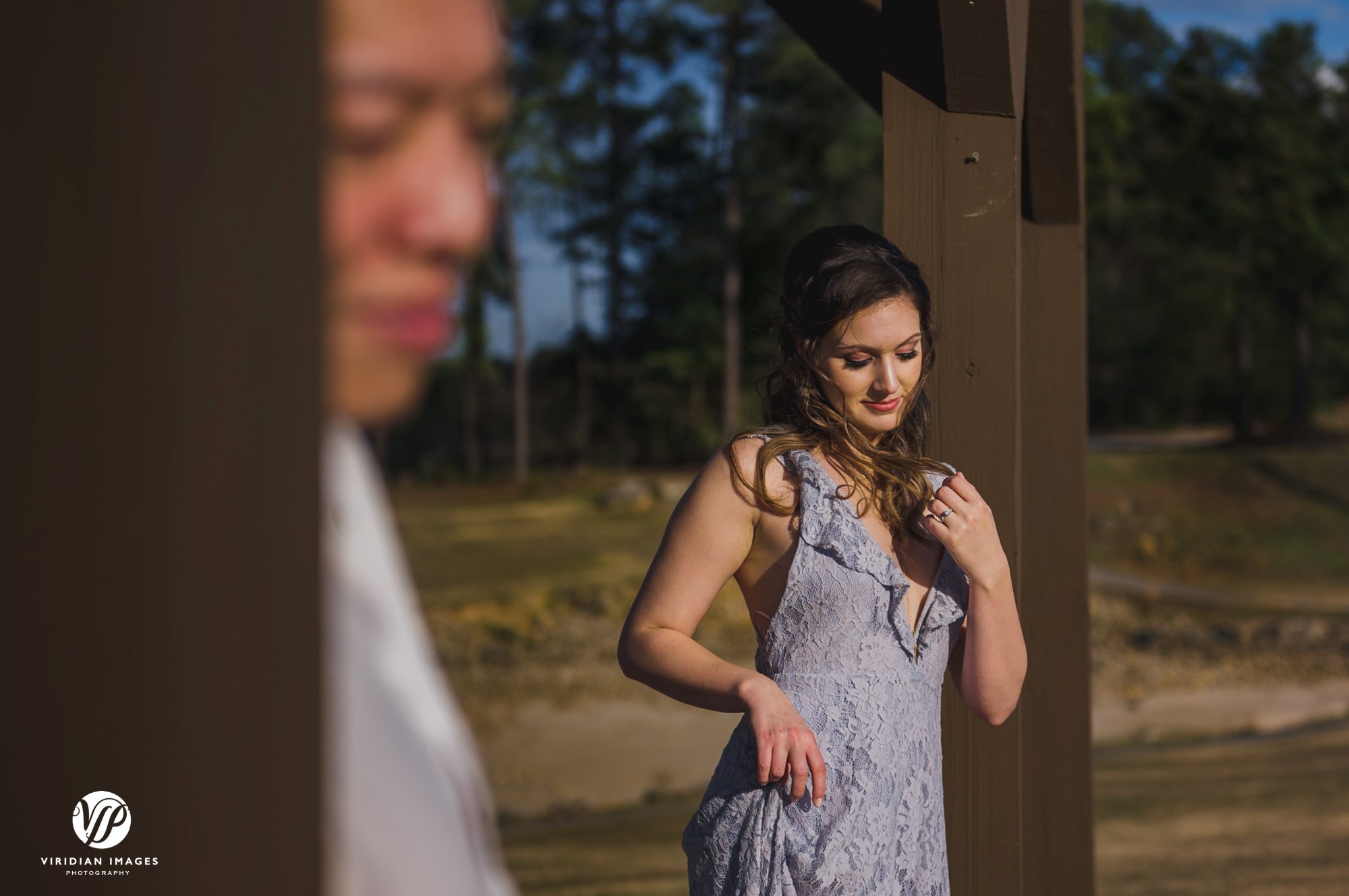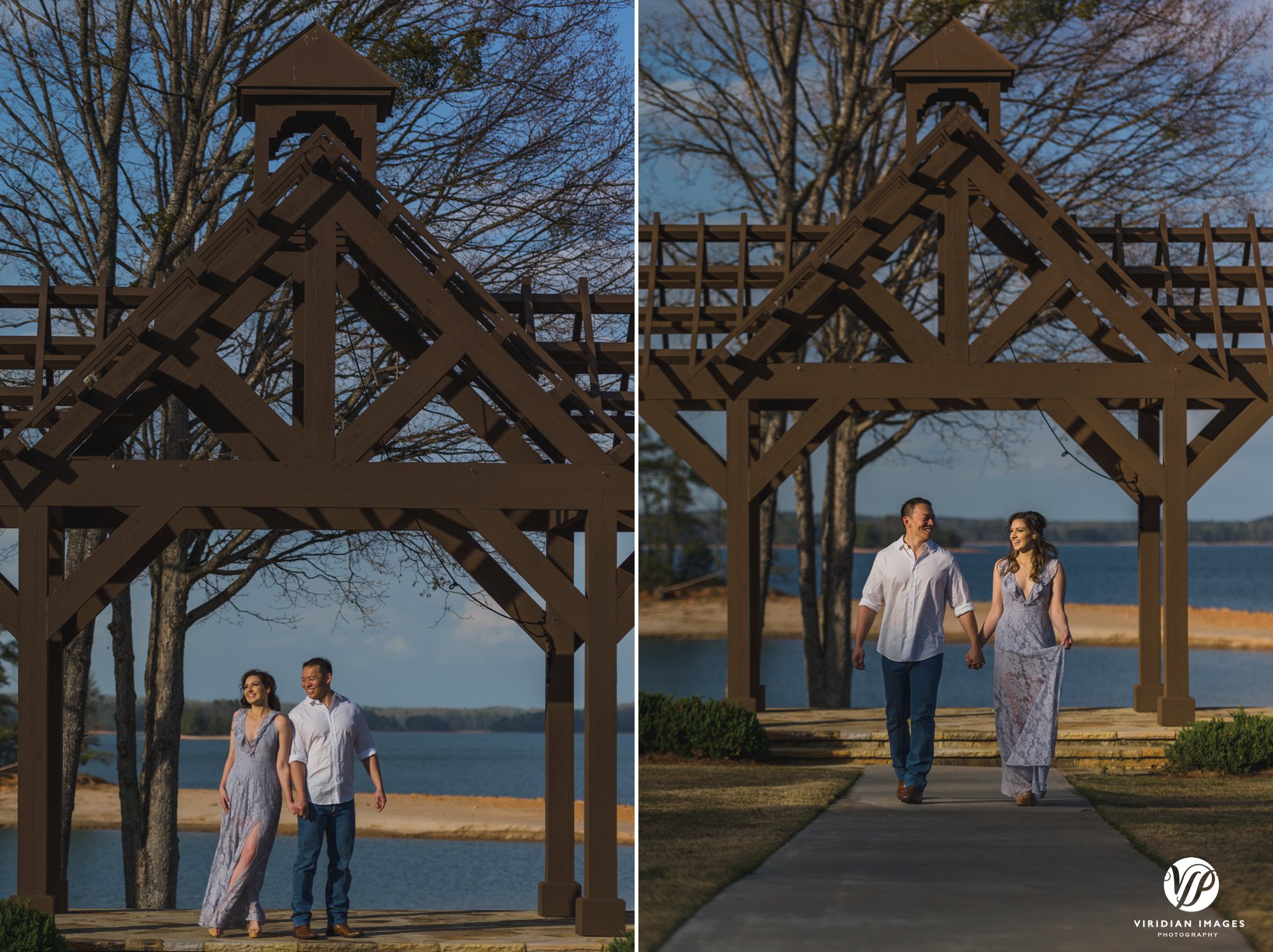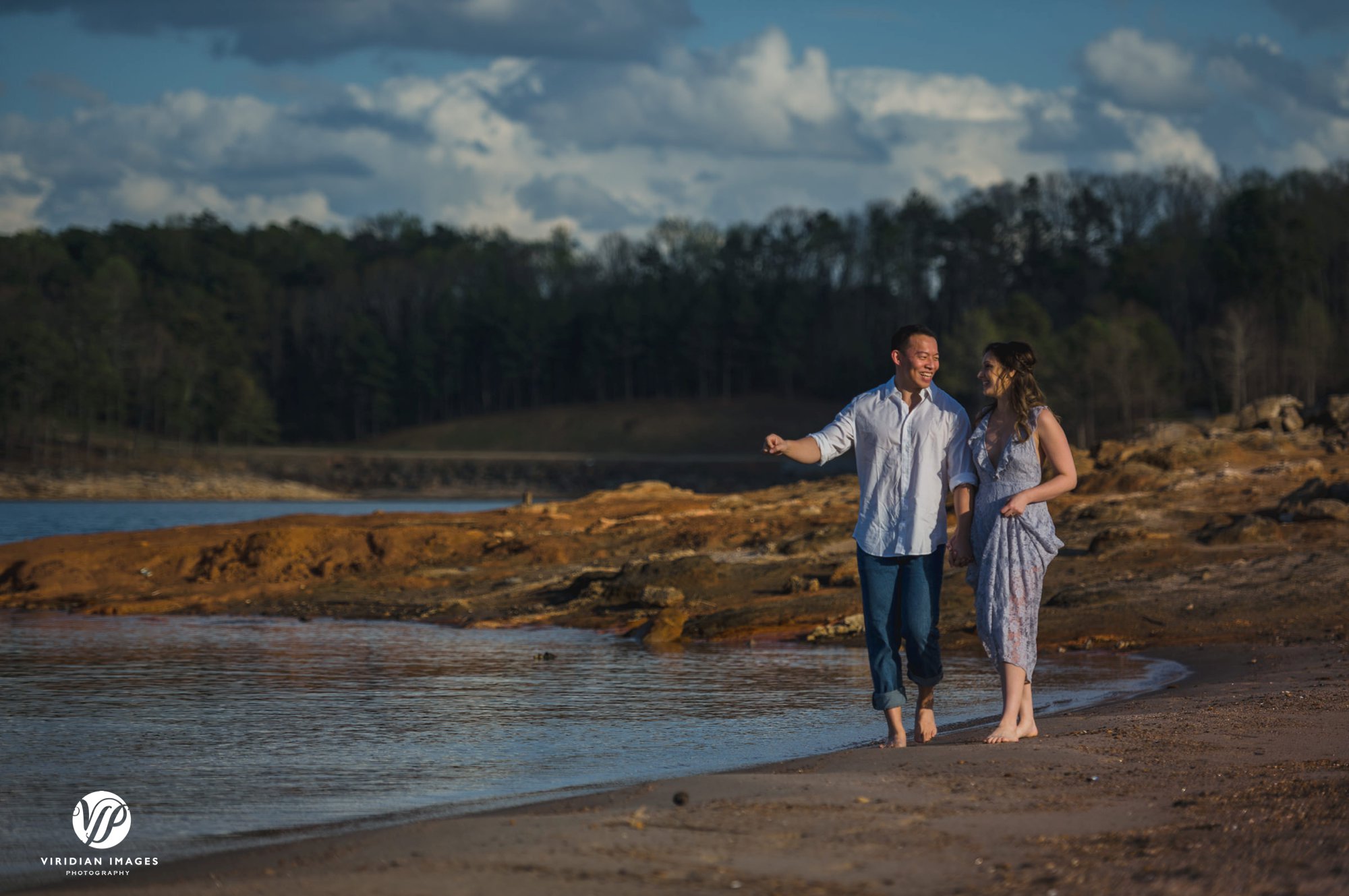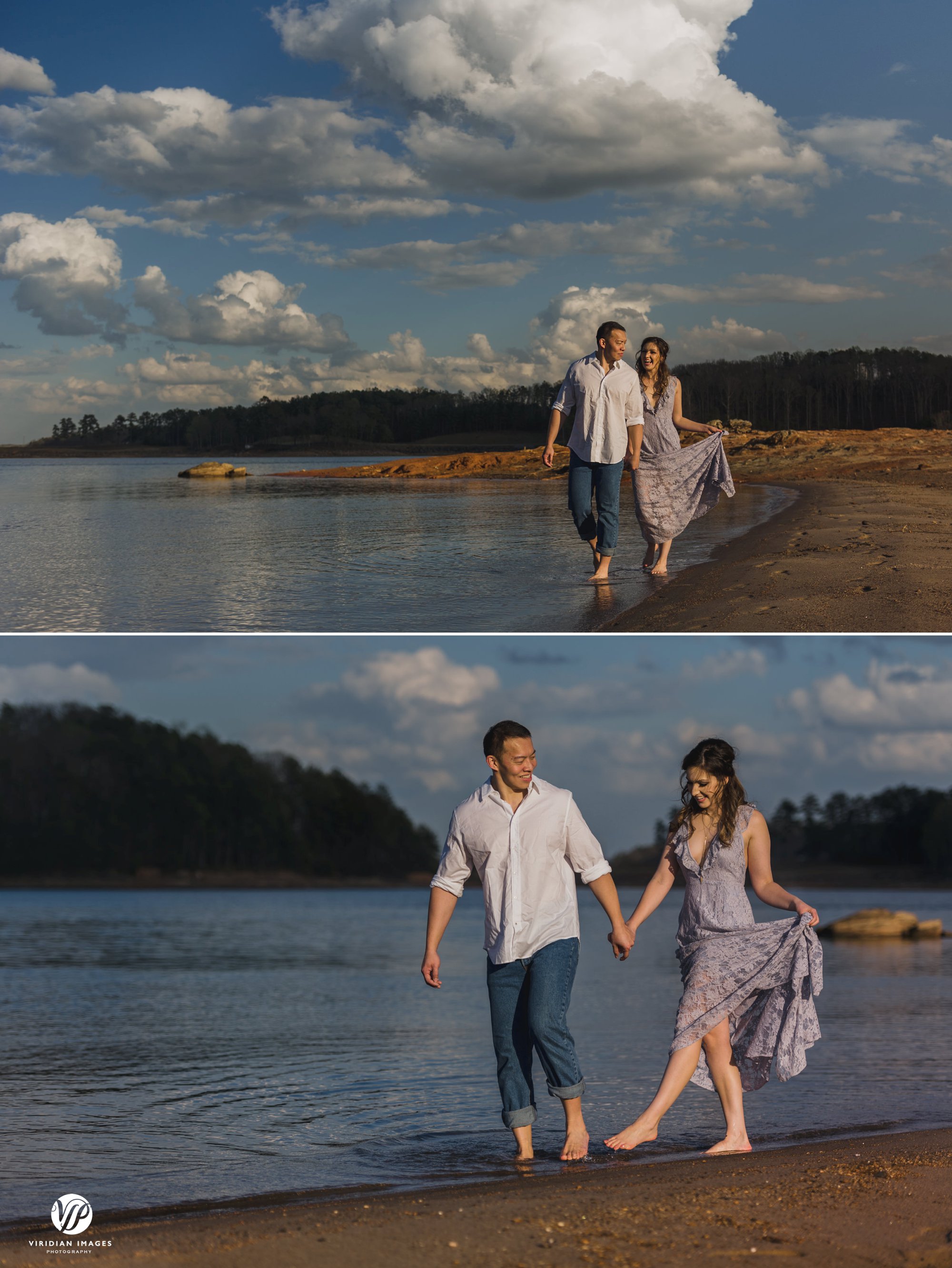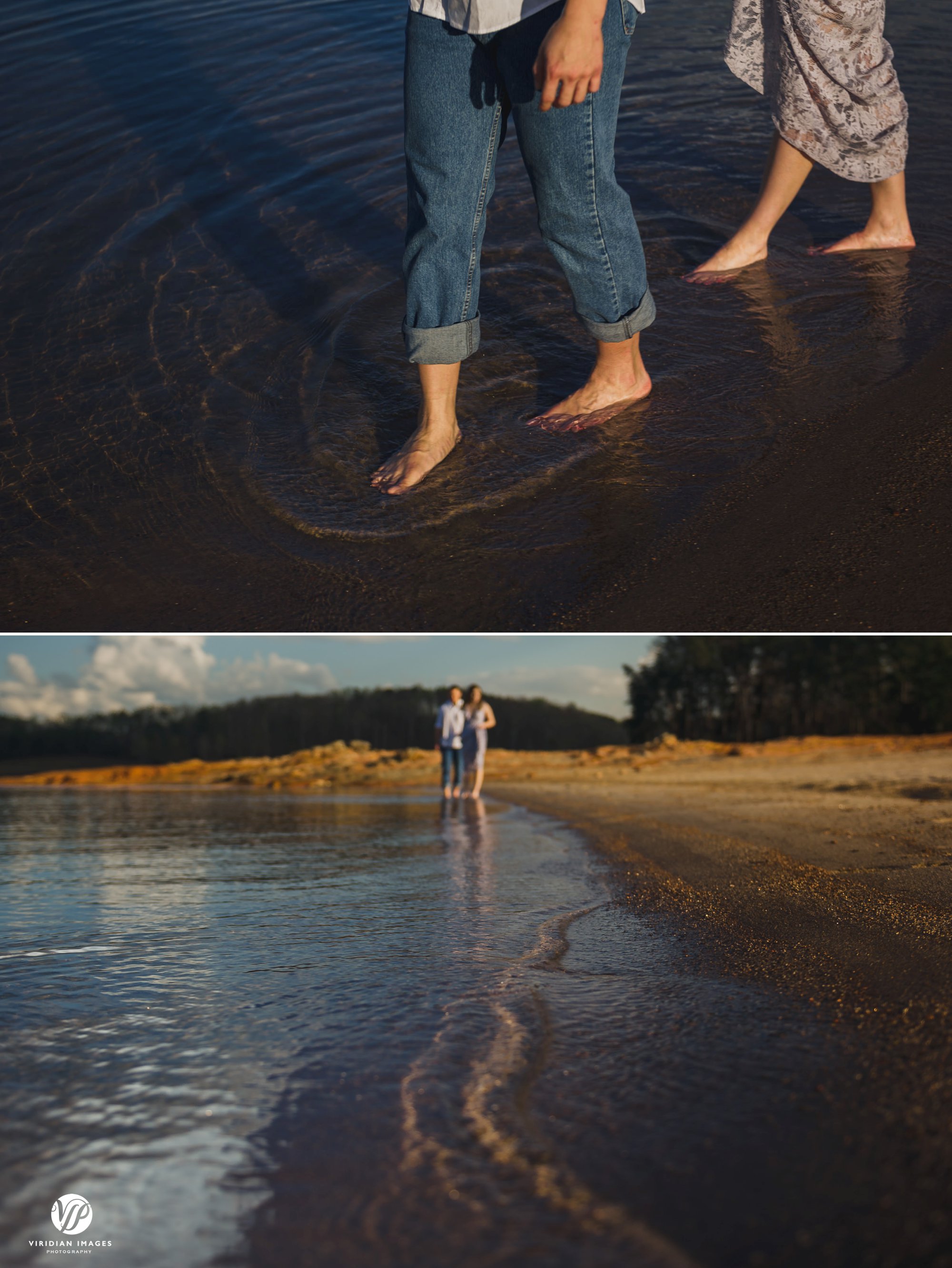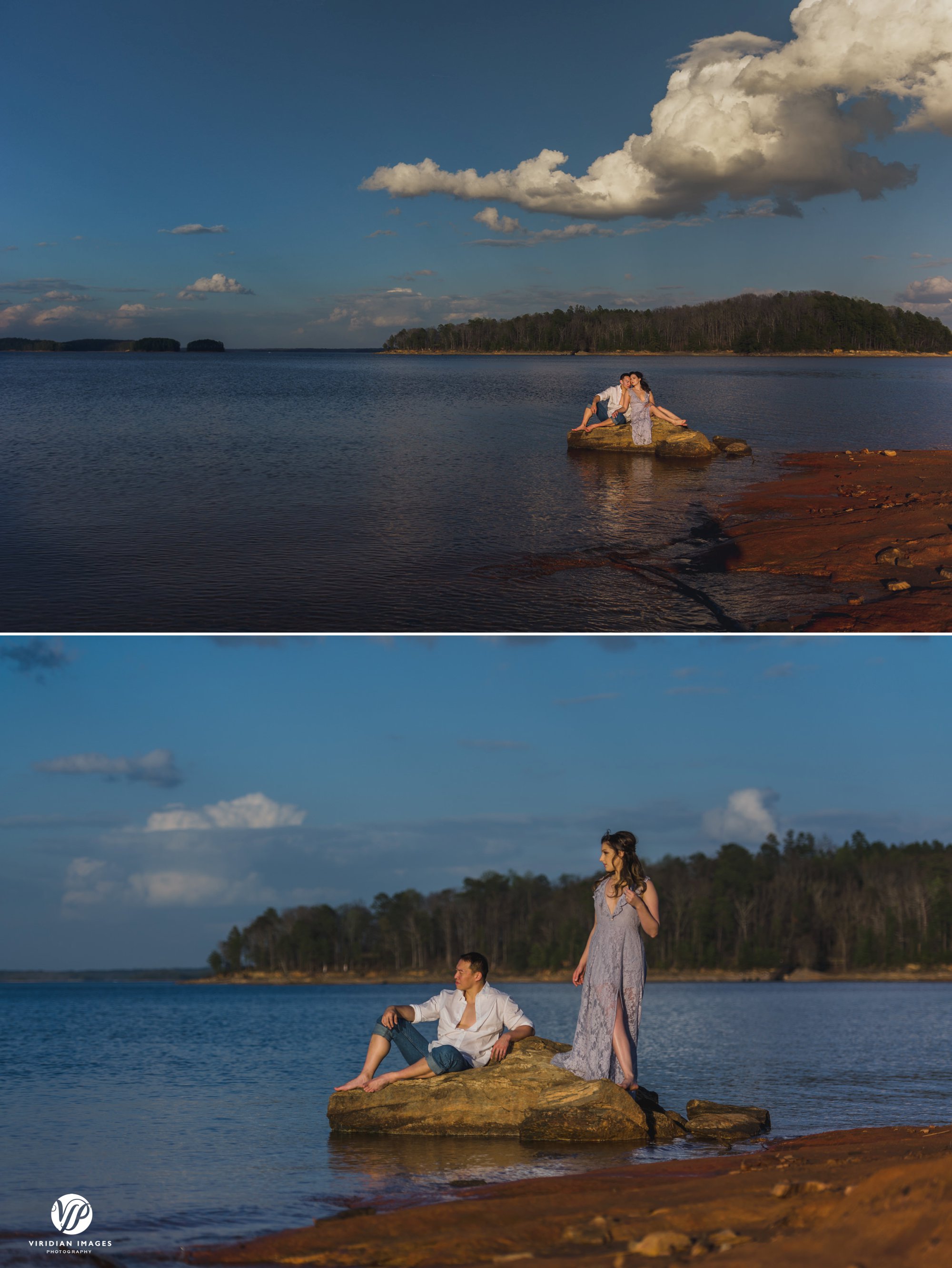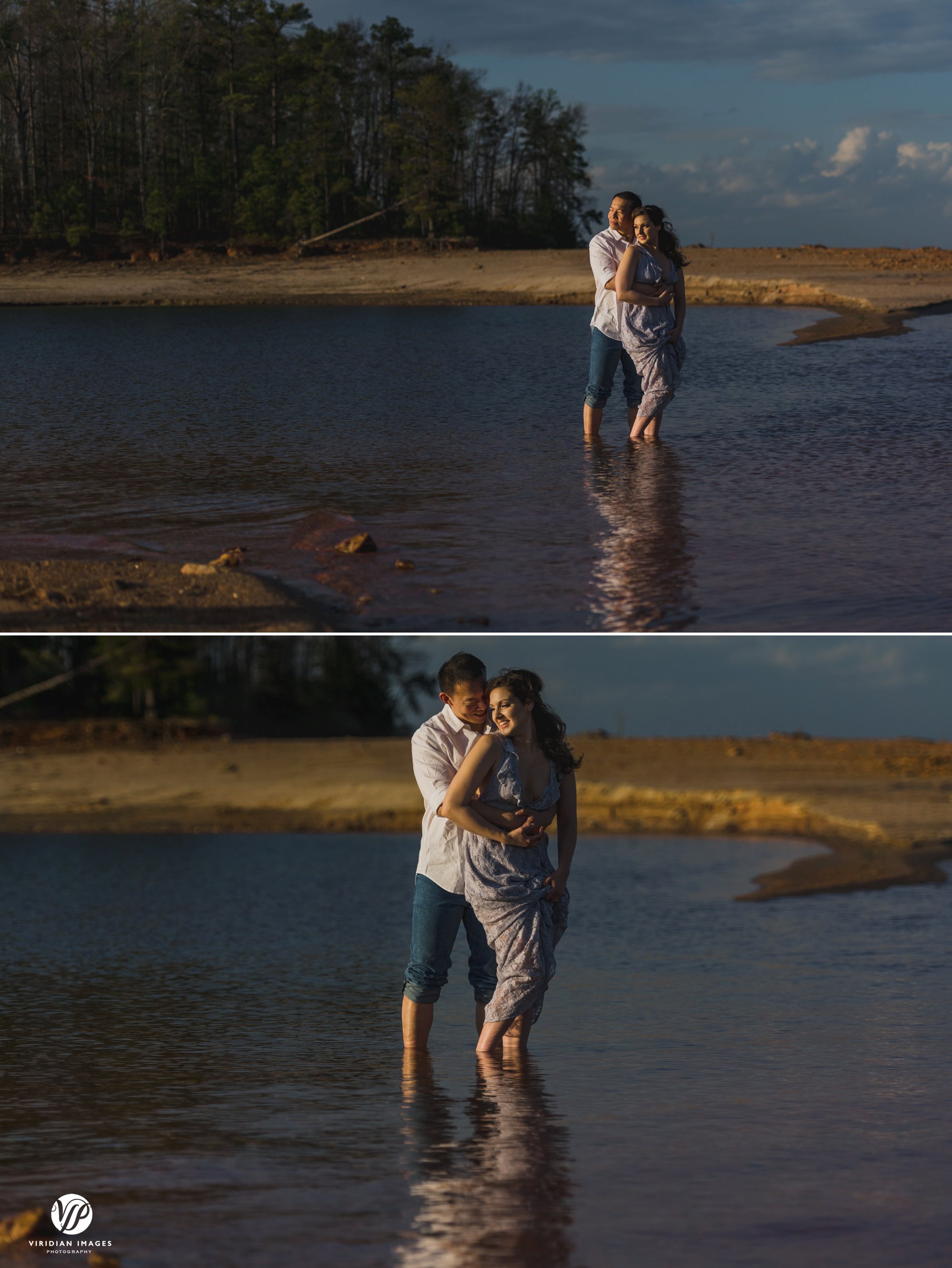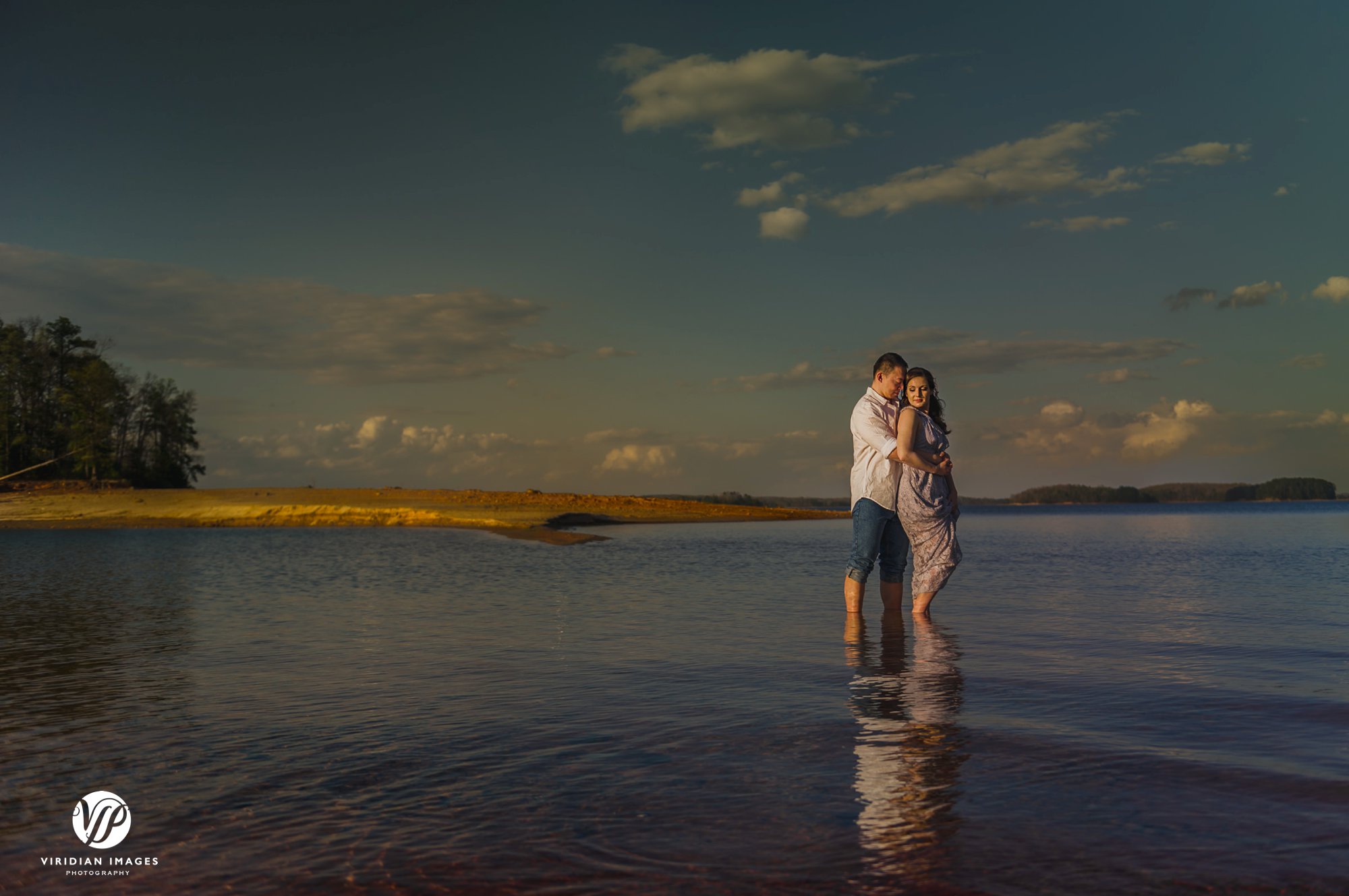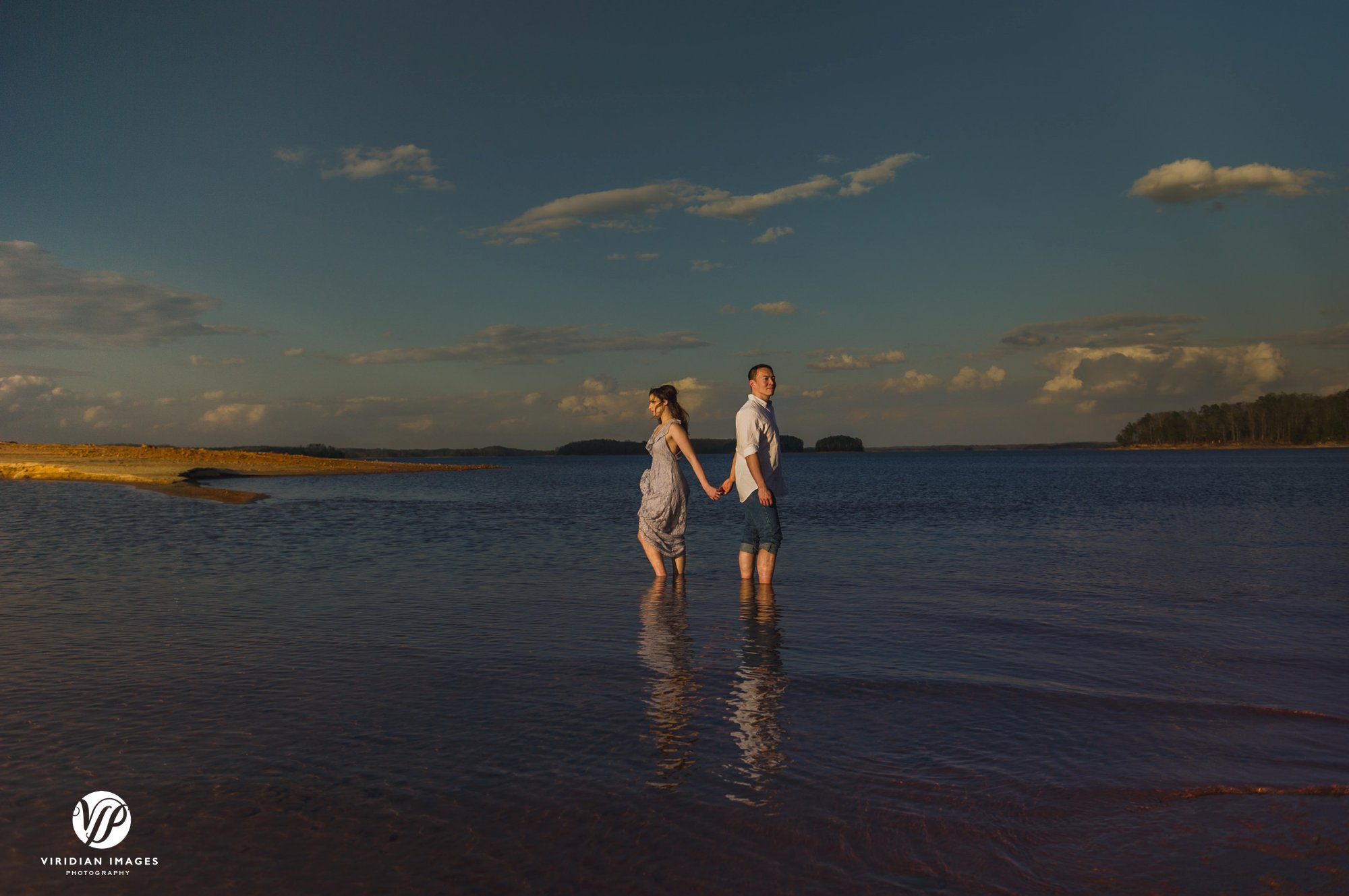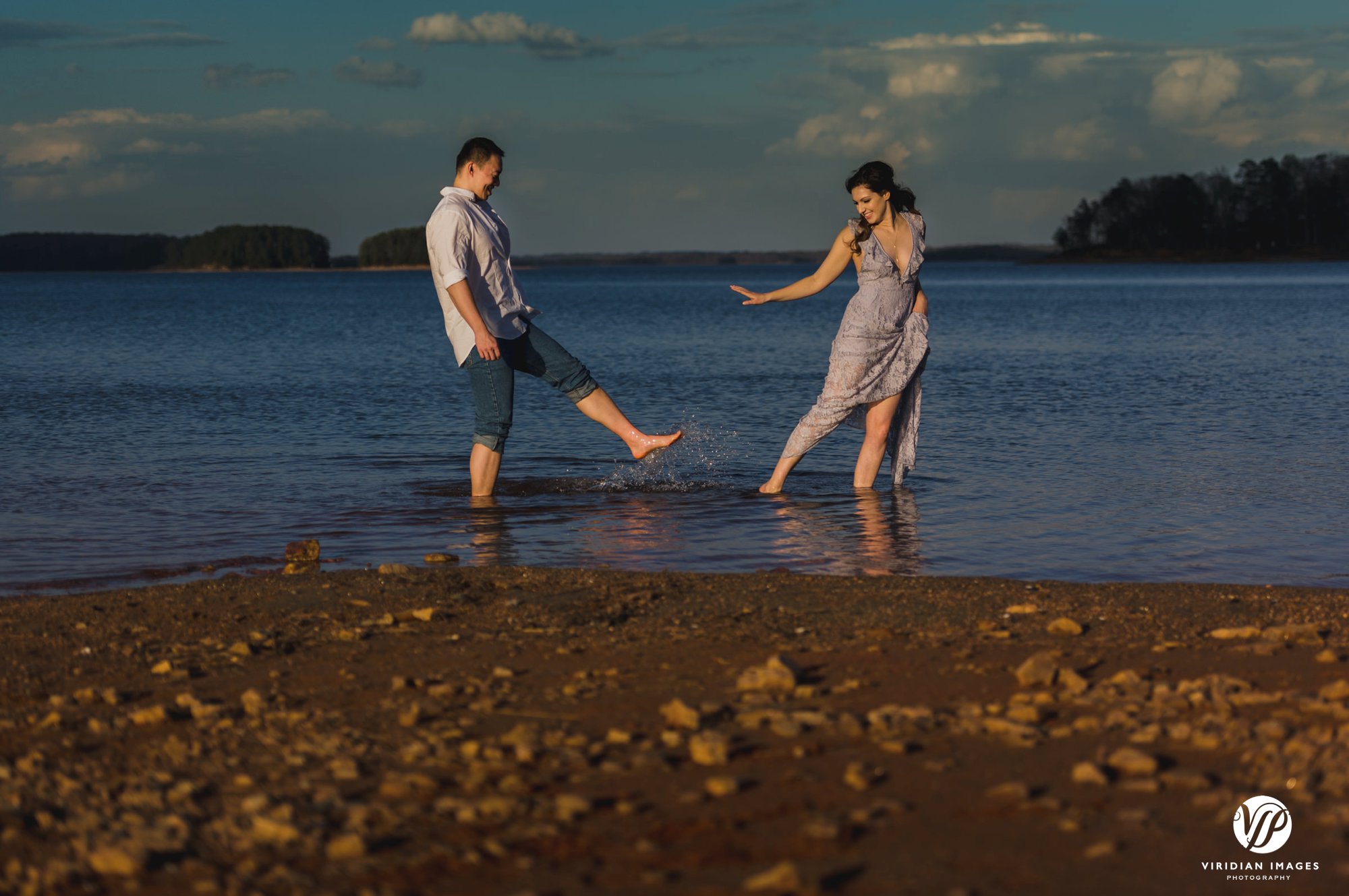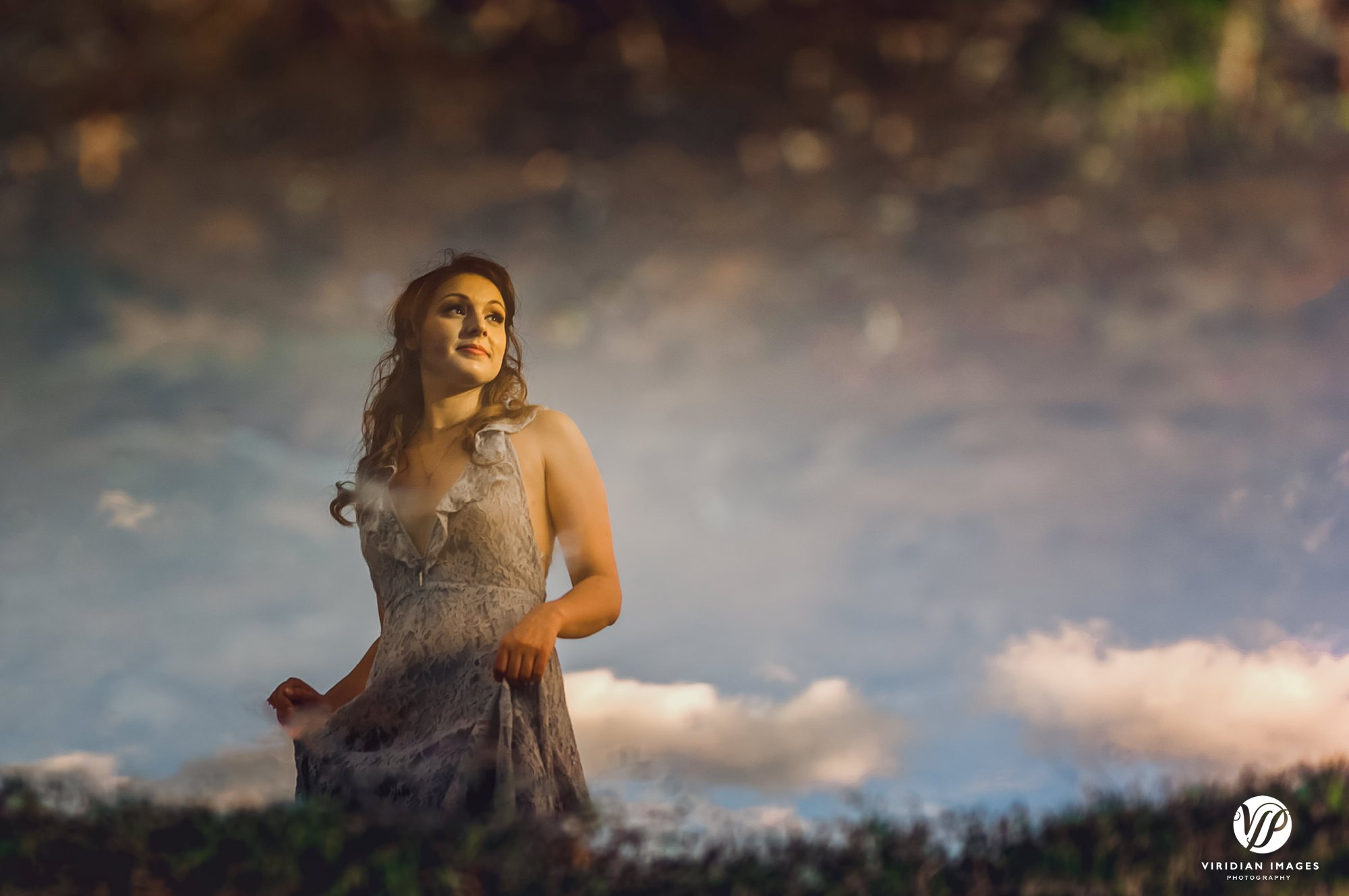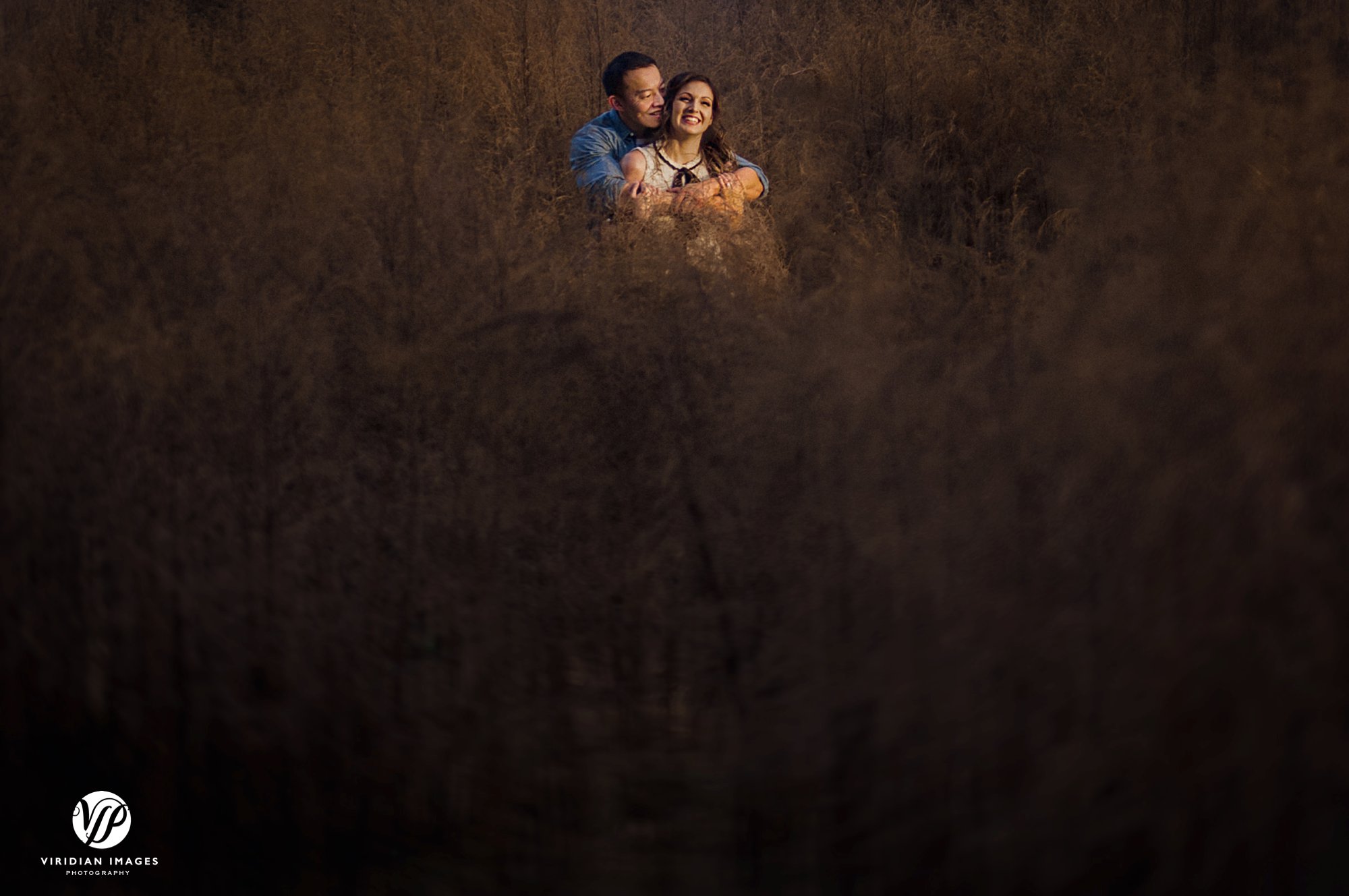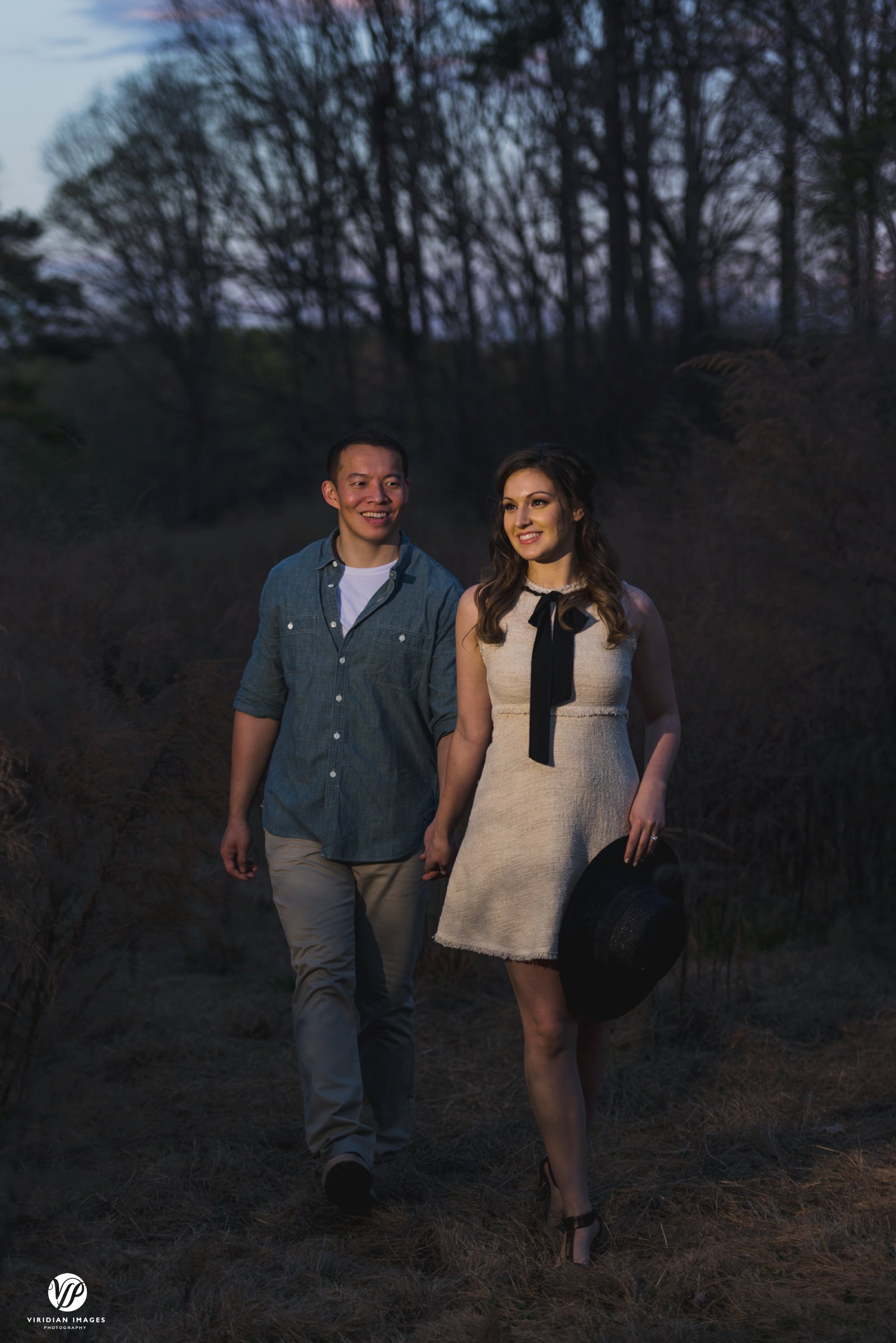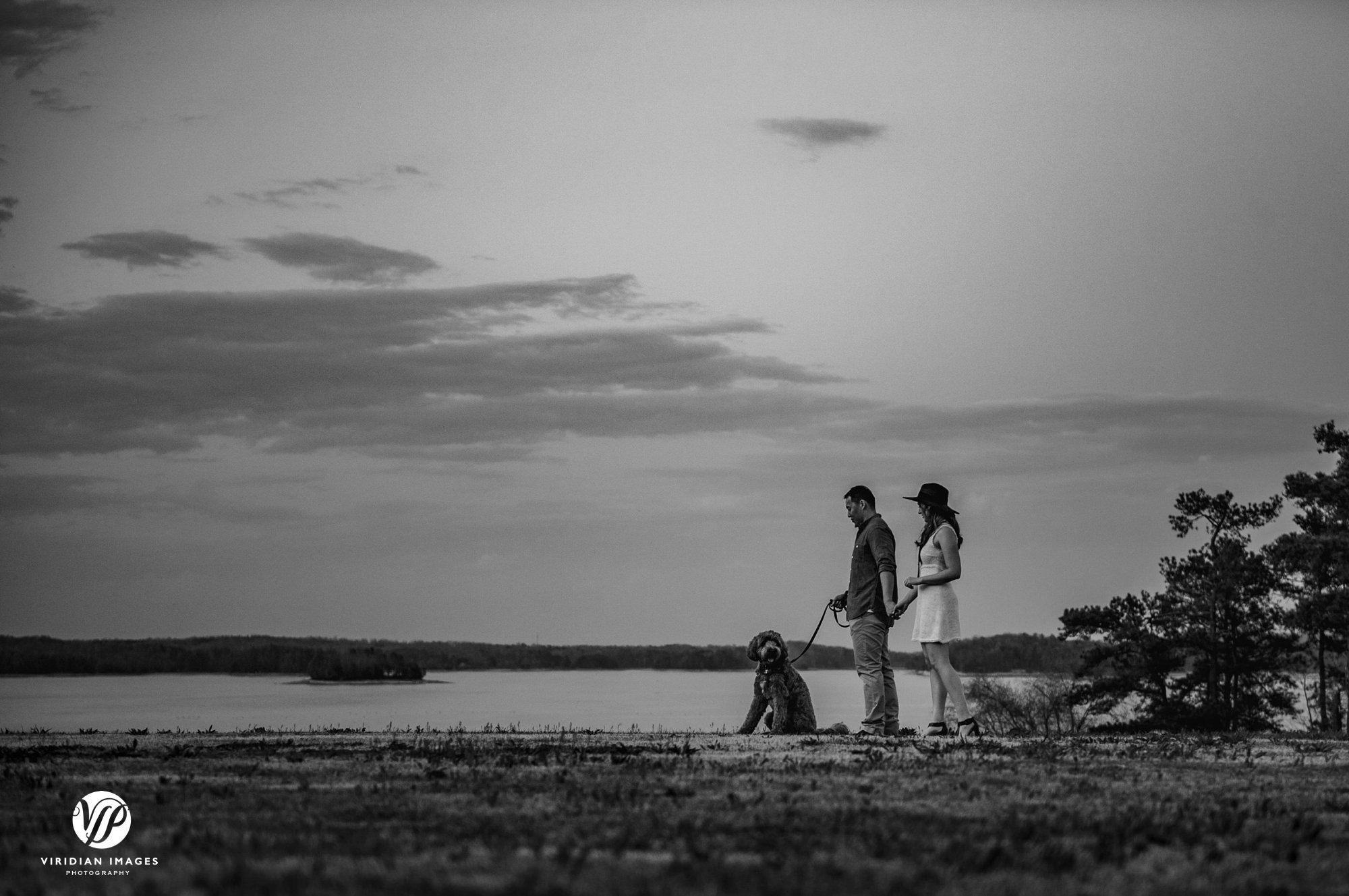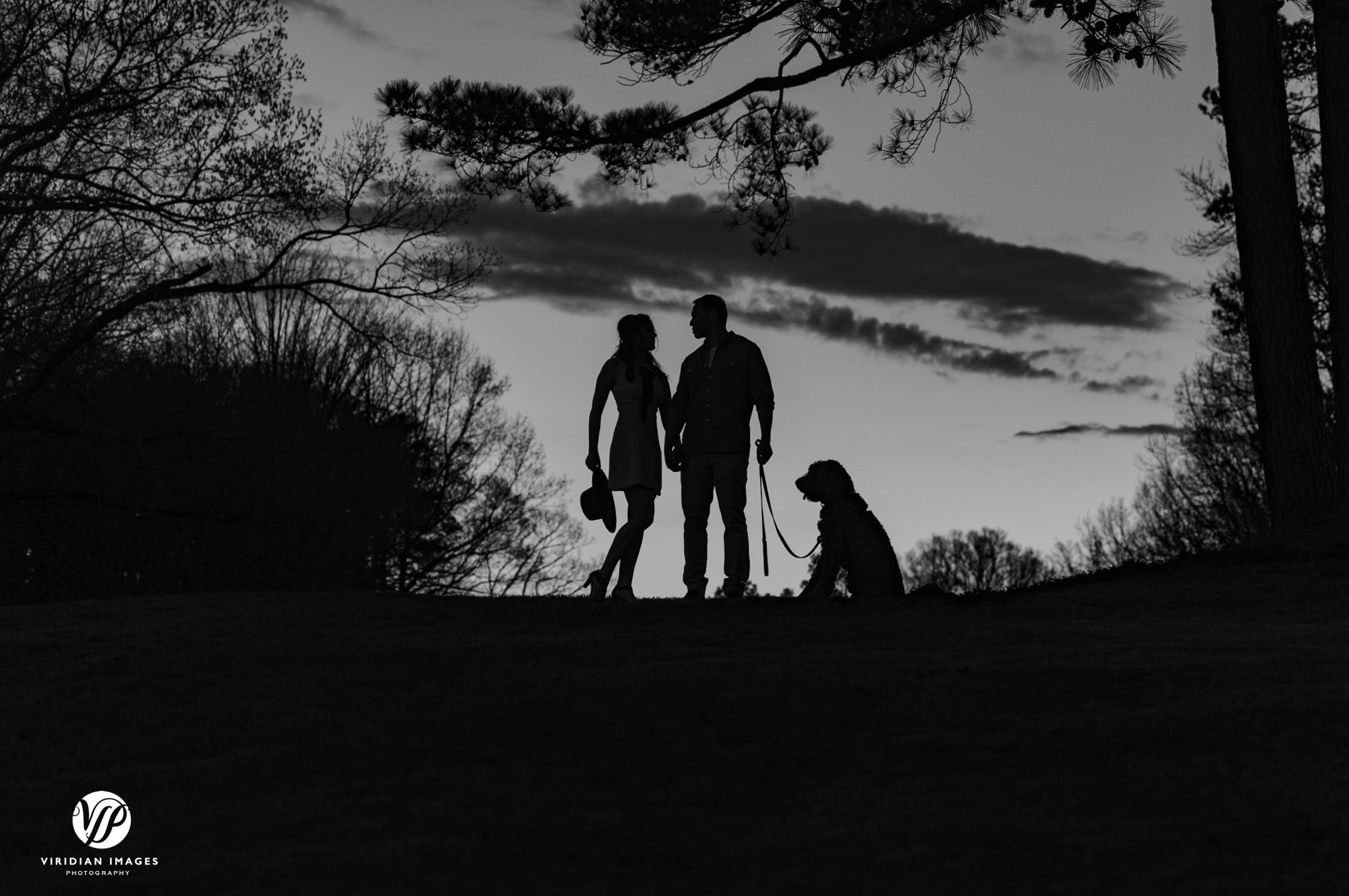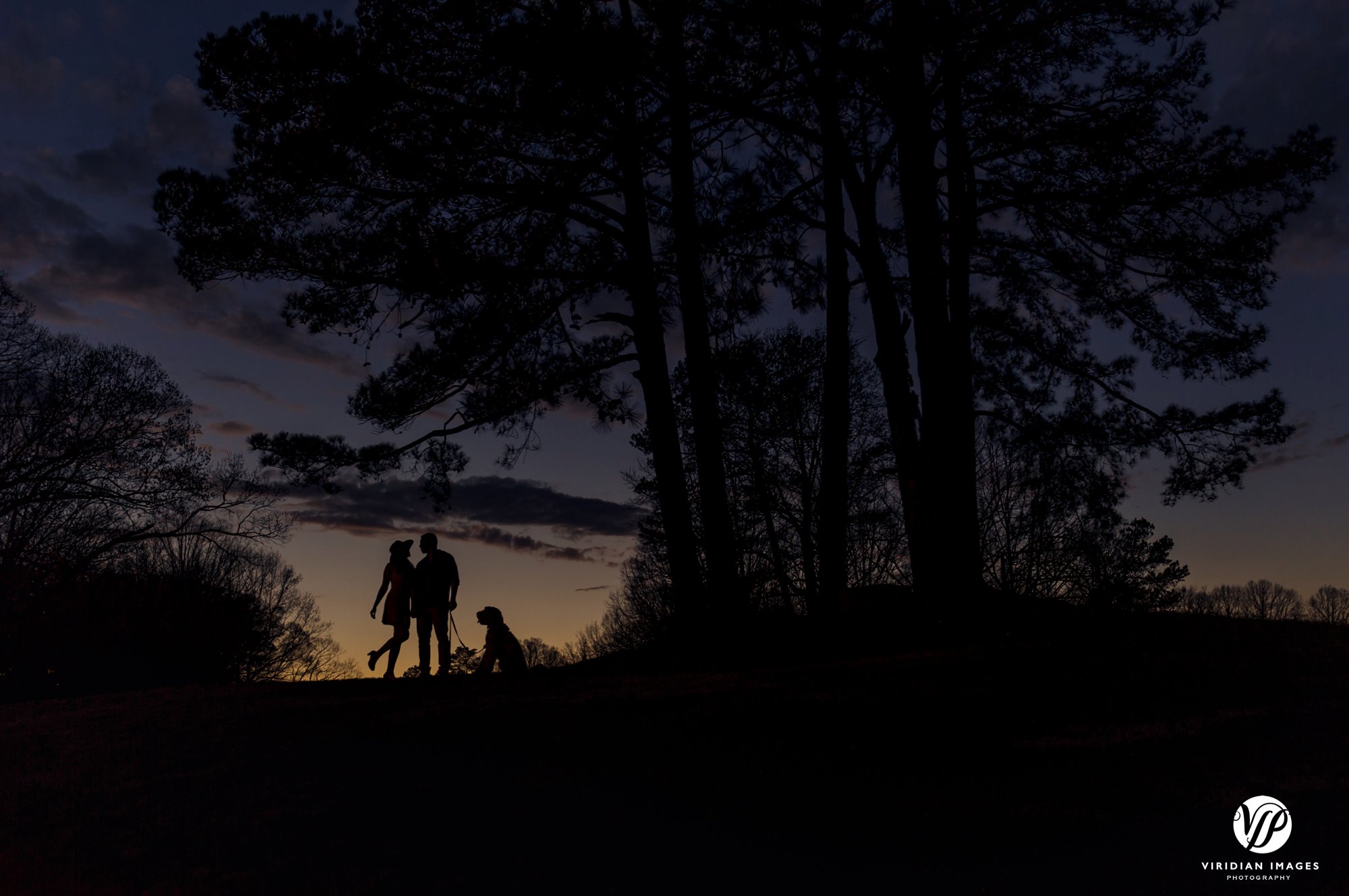 Catch a glimpse from their video slideshow below.